There are two new products in my lineup and that will be debuting at Rescued's plant sale this weekend.
Gardener's Hand Scrub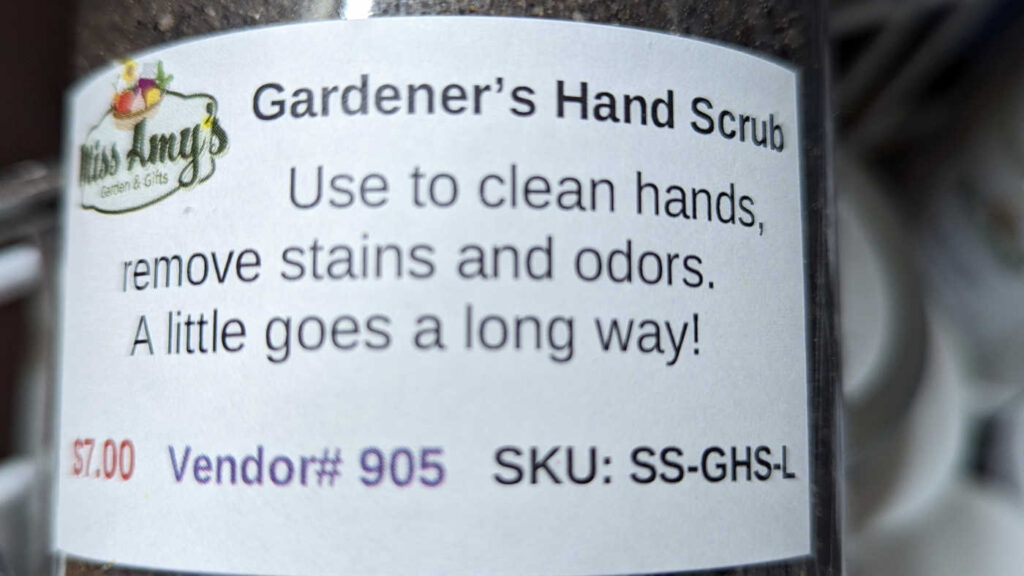 There's a good amount of sugar in this scrub to gently scrub your hands without being too harsh or stinging any minor cuts you've gotten while working in the gardens. It has coconut oil to attract plant oils and remove them from your skin while providing moisture your working hands.
I've added in some coffee grounds to help remove odors that may be lingering on your hands. The more you scrub, the better the coffee will work. And, lastly, there is grated Castile soap to do the actual washing. Unfamiliar with Castile soap? It's a natural bar with a coconut oil base. This one is unscented so there are no essential oils or fragrances added. None are needed with the fresh aroma of coffee in there.
A New Lotion Bar!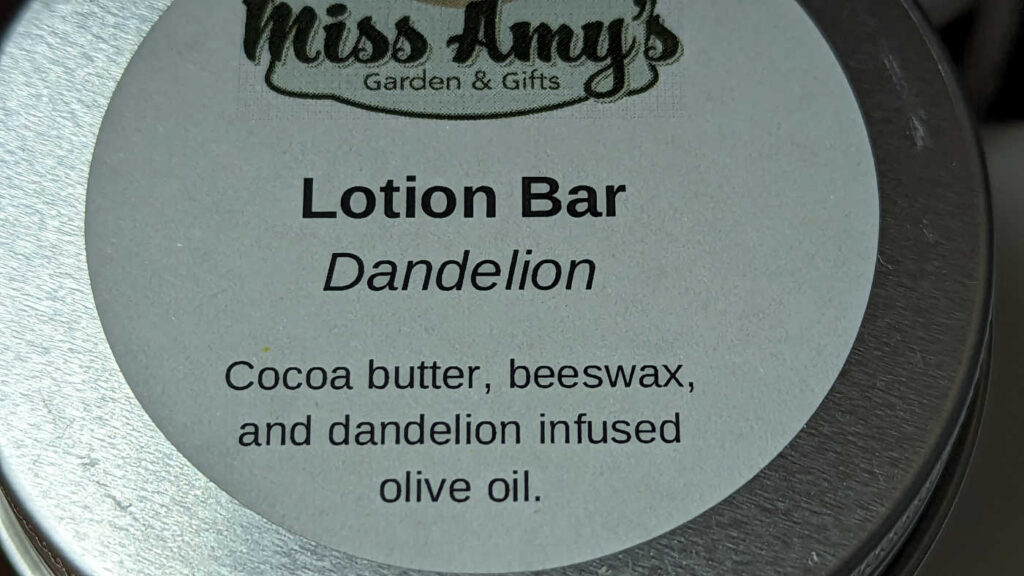 The other new product is a lotion bar that has dandelion infused olive oil as the liquid moisturizer. The dandelions were picked, shredded, dehydrated, and then infused into the oil. Dandelions have been known to help heal minor cuts and scrapes. The olive oil is a quick moisturizer, while cocoa butter does some deeper work, and the beeswax helps to coat your hands.
Any of the lotion bars are great for pre-gardening [This isn't an actual word, but, I'll let it fly. Ed.]. Rub a light coat or two on your hands before heading outdoors and the beeswax gives you a layer of protection against deep staining. Apply after hand washing and before going back to gardening. Your hands will love the extra moisture, too!
What Is Rescued?
Rescued is a boutique resale shop in Moline, IL (2105 16th Street) that uses its profits to help local pets in need. They've raised over $577,000 since opening. That's a lot of local animals that received critical medical care. Each year, Rescued holds a plant sale in early May and invites several vendors to bring their products, too. A portion of my sales will be donated directly back to Rescued to support their mission. Many of you know that I'm a huge animal lover, and this is a way to support the animals in our community.
The shop is open Tuesday through Saturday 10:00-4:00. My display will have many other items, and I've baked cookies and will have dipped pretzel rods. The display will be set up by lunchtime on Thursday for those of you who want to beat the Saturday rush.
Click here https://www.shoprescued.com/ to learn more about Rescued. Please consider donating your gently used items, making a purchase, and sharing their information with your friends. Many local pets have been literally rescued because this organization exists.
Thank you all so much for your support!