I love spring
Spring is full of hope for long, warm days. Full of the promise of flowers, fruits and veggies. It is filled with tasks that need doing and tasks that are rewarding. This spring has found me seeding more things than ever! Tomatoes, peppers, herbs, some cutting flowers, early veggie starts, and lots of salad greens have been seeded.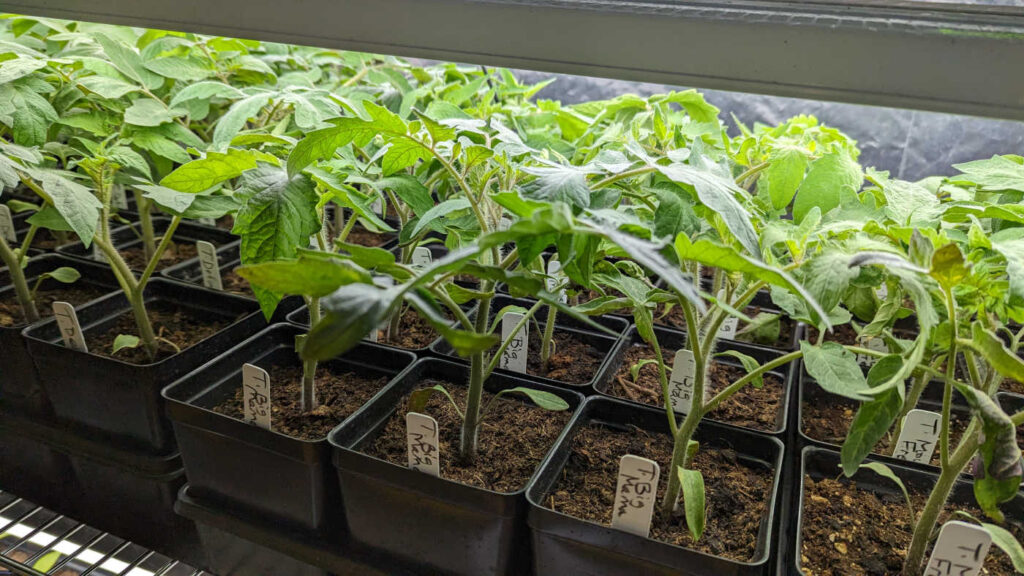 Greening up
Plants are growing everywhere! My rack has overflowed and there are potted peppers in a garden cart, flats in the mini hoop house, and a couple of newly seeded flats are on a heat mat on the work counter. I'm sure you want to know about the gardens, though. Well, there are peas, radishes, and garlic up and growing! Exciting news, right? Wait until you hear this: there should be some lettuce ready very soon. And more is being planted after this weekend's cold nights. Spinach is slowly coming along, too. Kale and chard were just seeded into a flat this week, but our first harvests should be earlier than in the past.
Today's tasks include seeding small plots of carrots, beets, green onions, and more radishes. The spring weeds have also arrived, so they will get pulled (again). Perennials need to be dug, divided and potted up and maybe some of that will start today, too. Violets are blooming here and need to be picked for making jelly and infusing oil for salve. Now, if you've not had the pleasure of picking violet or dandelion flowers, I'll tell you that it is a lower back workout! But, when they have a short window once each year, you go out and pick them. To everything, there is a season.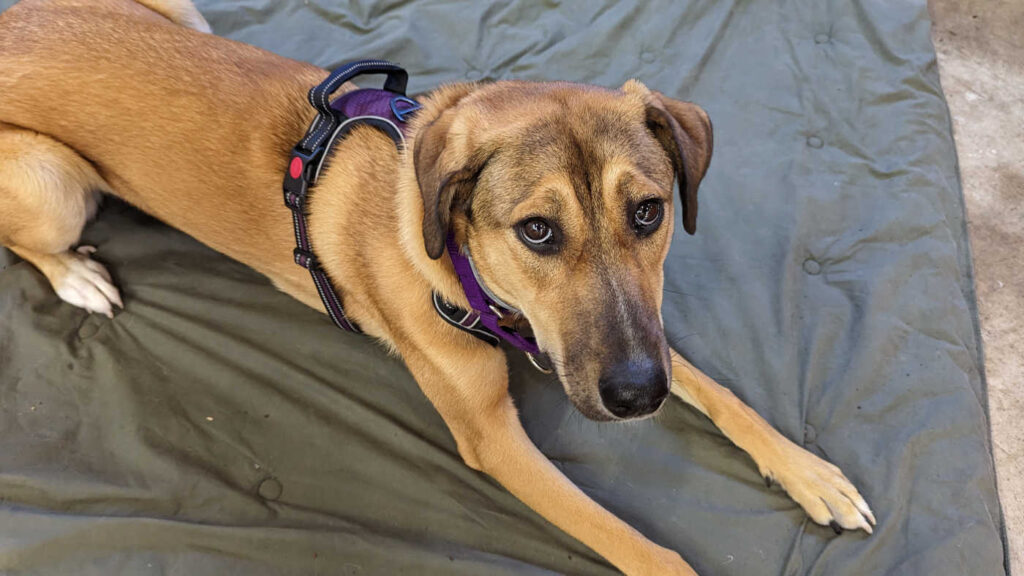 My supervisor
My supervisor, Daisy, is still in training and she brings equal parts humor, distraction, and companionship to my spring work. She is slowly learning to lounge while I work, but her nose gets her into trouble regularly. Who knew that there were so many hidden leaves in the barn? So many tasty treats buried in the turf? She has found and tasted each one. She has also developed a taste for microgreens and broccoli leaves. Honestly, I didn't think she'd eat them, but now she is obsessed. Could be worse, right?
Hope you're having a great spring so far and are looking forward to plants, planting, and harvests! Stay tuned for the availability of lettuce, spinach, radishes, and baked goods.