Are you on schedule with your seeds?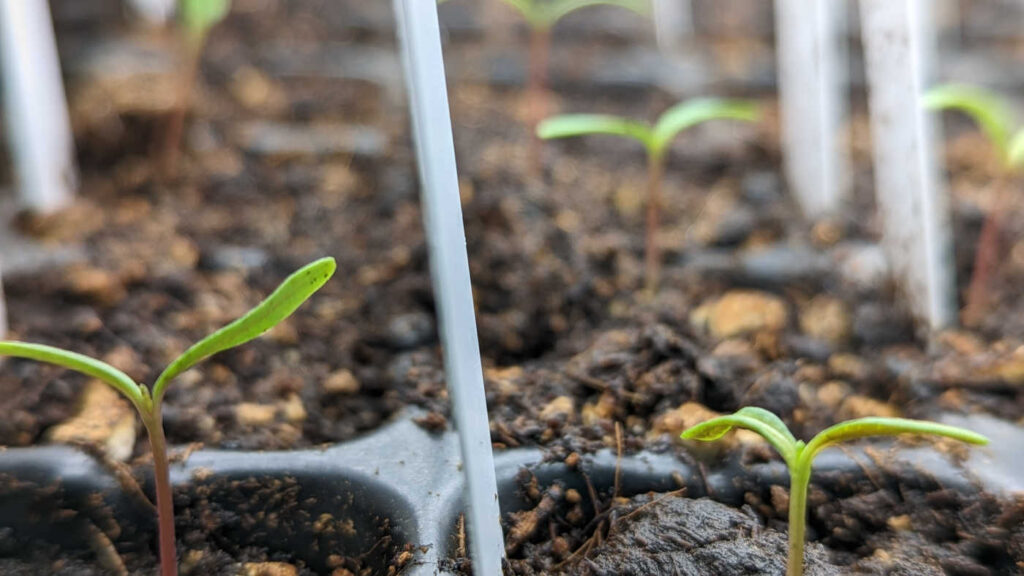 If you are planning to set out home grown plants this spring, where are you in the planting process? If you want to grow tomatoes and peppers, they should be planted and sprouting. These heat-loving plants are definitely a long season commitment, and they take some time to get established enough to go out in the garden.
Cool crops
To get a jump on other crops, consider seeding cooler weather crops like lettuce, kale, cabbage, and broccoli. These crops won't need as much heat as the tomatoes and peppers, but most of the other management is the same. Heat below for germination, lights for growth, a good sterile planting mix, and quality seeds.
Flowers
If you plant annual cutting flowers, now is a great time to seed Rudbeckia, asters, baby's breath, dianthus, sweet William, coreopsis and others that need a long season to flower. These, in my experience, need time and heat to get to a healthy transplant size.
Herbs
As for annual herbs, now is a great time to start basil, parsley, cilantro (for an early crop), and other tender herbs. These will probably need to be planted in small containers before weather allows them to be transplanted outdoors. This helps keep the plant healthy, establish good roots, and puts you closer to harvest.
These are the plants that I'm familiar with growing and starting from seed. There are, obviously, many others out there. What do you start from seed? When do you start them?
Getting a jump
For an early start on peas, they've been planted in cell flats and will go out on trellises in the next couple of weeks. We will take our chances with weather in exchange for an early pea harvest! The rest of the peas will be planted directly into the garden in the last week of April or first week of May, depending on weather. Before the third week in April, there will be some cucumbers, zucchini, and yellow squash seeds started to get an additional planting of them going. Then, the traditional direct seeding will happen by mid-May.
Hopefully these tips will help you get seeds ready and have a little understanding of succession planting. Go forth and seed!